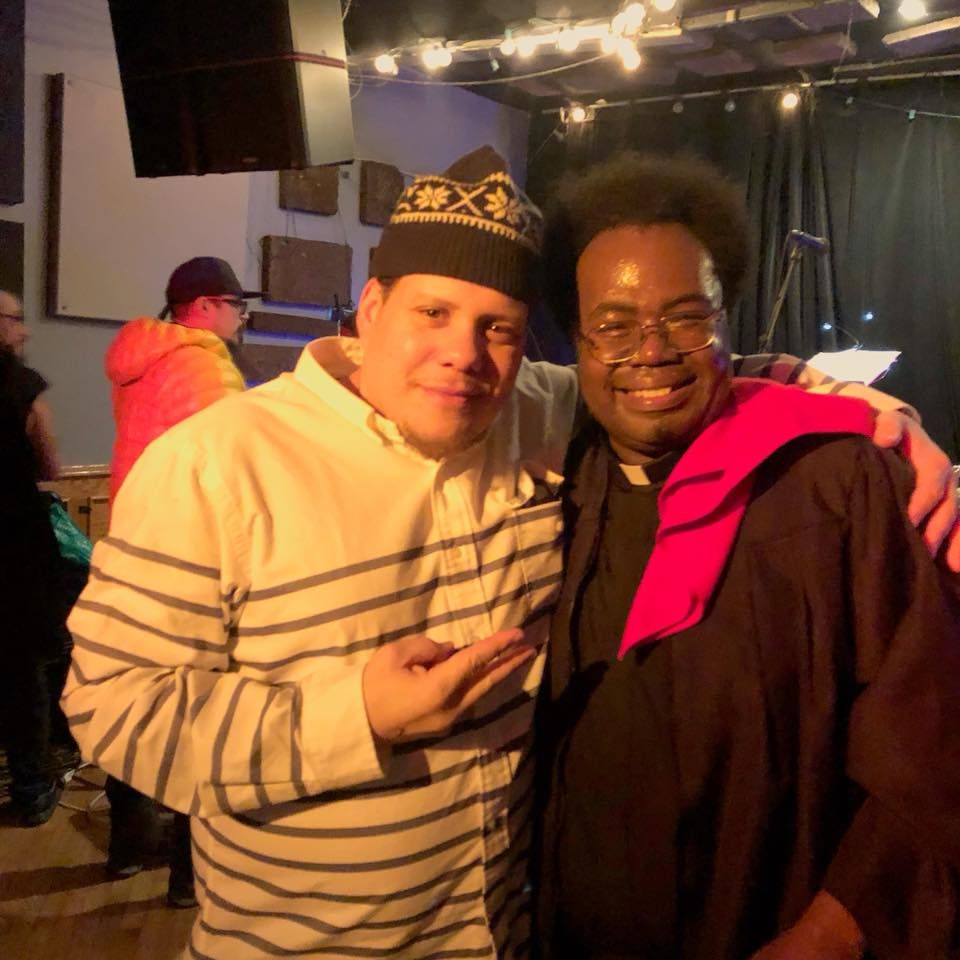 Rhino of Guerrilla Groove Radio and Preachermann
A special thanks to all who attended the Preachermann and the Revival Show at the Footlight Bar in Queens! 
It was an awesome show and the audience was on fire! It means so much to us to know that we can touch people the way we do with our music.  Our work is done! Shalimar!!! 
The Preachermann and The Revival Band: 
Ed Holley "Preachermann " (Lead vocals) 
Benita Charles  (Background vocals) 
Nik Chinbukas (Guitar) 
Gus Vitureira (bass) 
Tom Pope (Drums) 
Karl Watson (Saxophone, Violin) 
Manny Montanez (percussion) 
https://www.facebook.com/Preachermannmusic/
Find more pictures at: 
https://benitacharlesmusic.blogspot.com/2018/11/a-special-thanks-to-all-who-attended.html