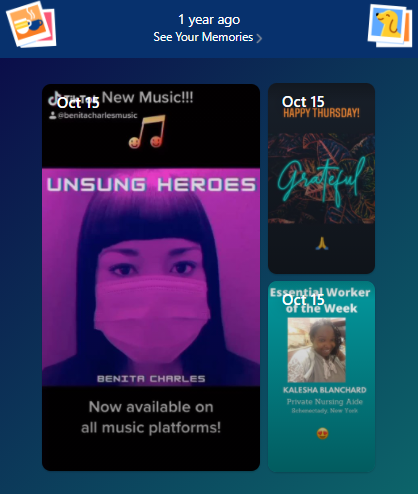 One year later: It's hard to believe it's been a year since I starting highlighting the wonderful essential workers on all of my social media in conjunction with my song, Unsung Heroes.
The first person I highlighted was Ms. Kalesha Blanchard, a Private Nursing Aid from Schenectady, New York. Thank you for your service!
It's been my pleasure to honor everyone and the project was a huge success!!! I'm so happy that I've found a way to honor them permanently honor them. Stay tuned for more details!
https://benitacharlesmusic.hearnow.com/unsung-heroes