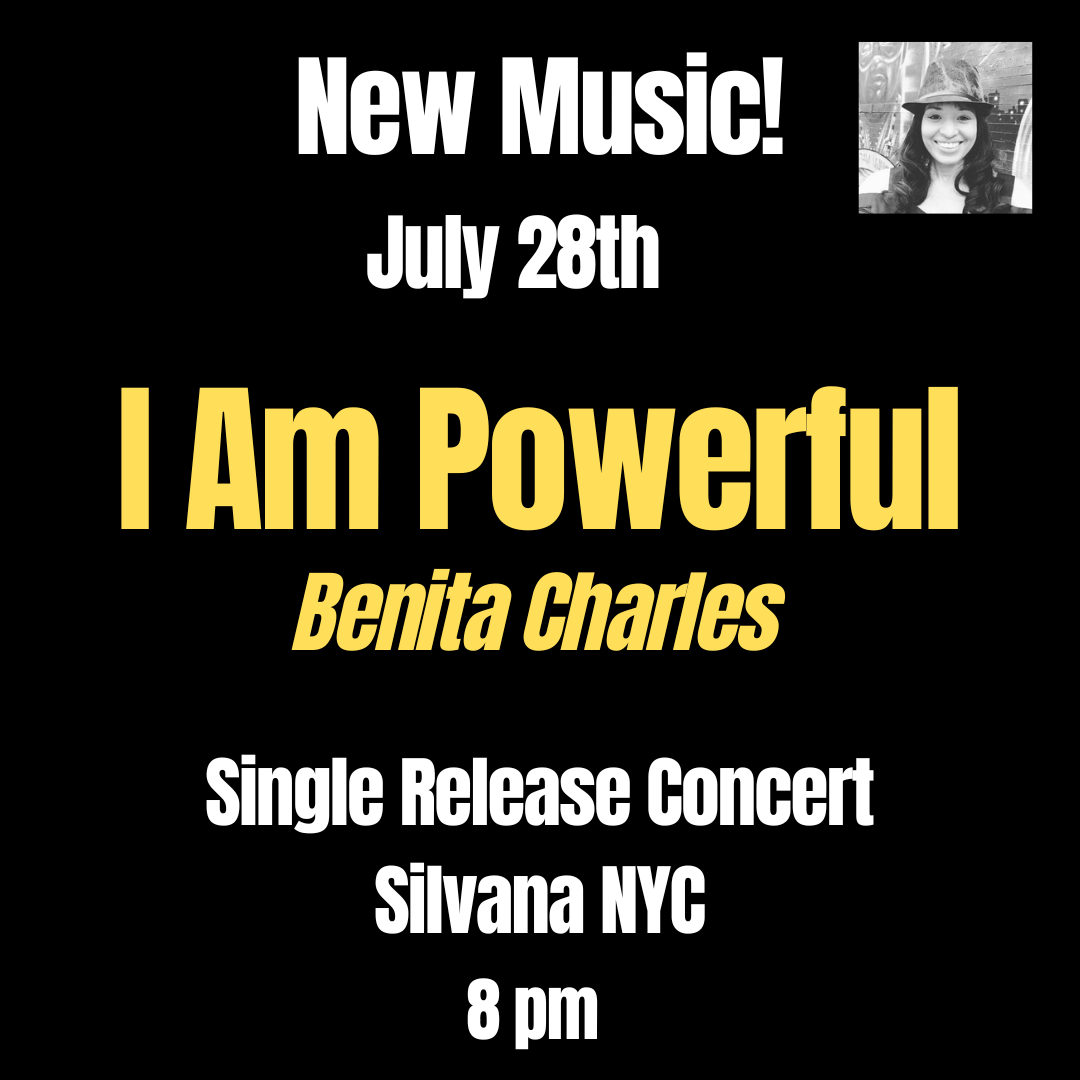 New Music Coming Soon! 
I Am Powerful by Benita Charles! (July 28th): I am so excited for you all to hear and see me perform my new song, I Am Powerful at Silvana in Harlem (300 W. 116th Street) on July 28th at 8:00 pm!!! 
I hope you can join me for the celebration at the concert. I'm prepared to rock the stage! 
Let's go!!!!