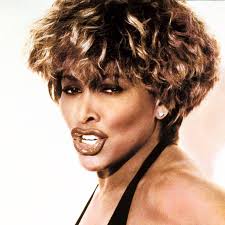 Tina Turner - Simply the Best
Rest in Peace: We lost one of our musical icons today, Tina Turner. She was truly a dynamic and charismatic artist. Her music and performances were electrifying! She was known as the Queen of Rock & Roll! Her incredible story from trauma and pain to superstar is well documented through her book, movie, and Broadway show. Her life is a testimonial to us all that we are not defined by our past and that we can achieve our wildest dreams! 
  
There's a wonderful documentary, Tina (2021) on HBO that shows her life from her humble beginnings, her musical journey with the Ike and Tina Turner years, and her phenomenally successful solo career. When you see the wealth of music she left, live performances, her book, movie, and Broadway show, it really helps you appreciate her as a person who made a difference in this world.
My condolences and prayers to her family, friends, fans, and all who love her.