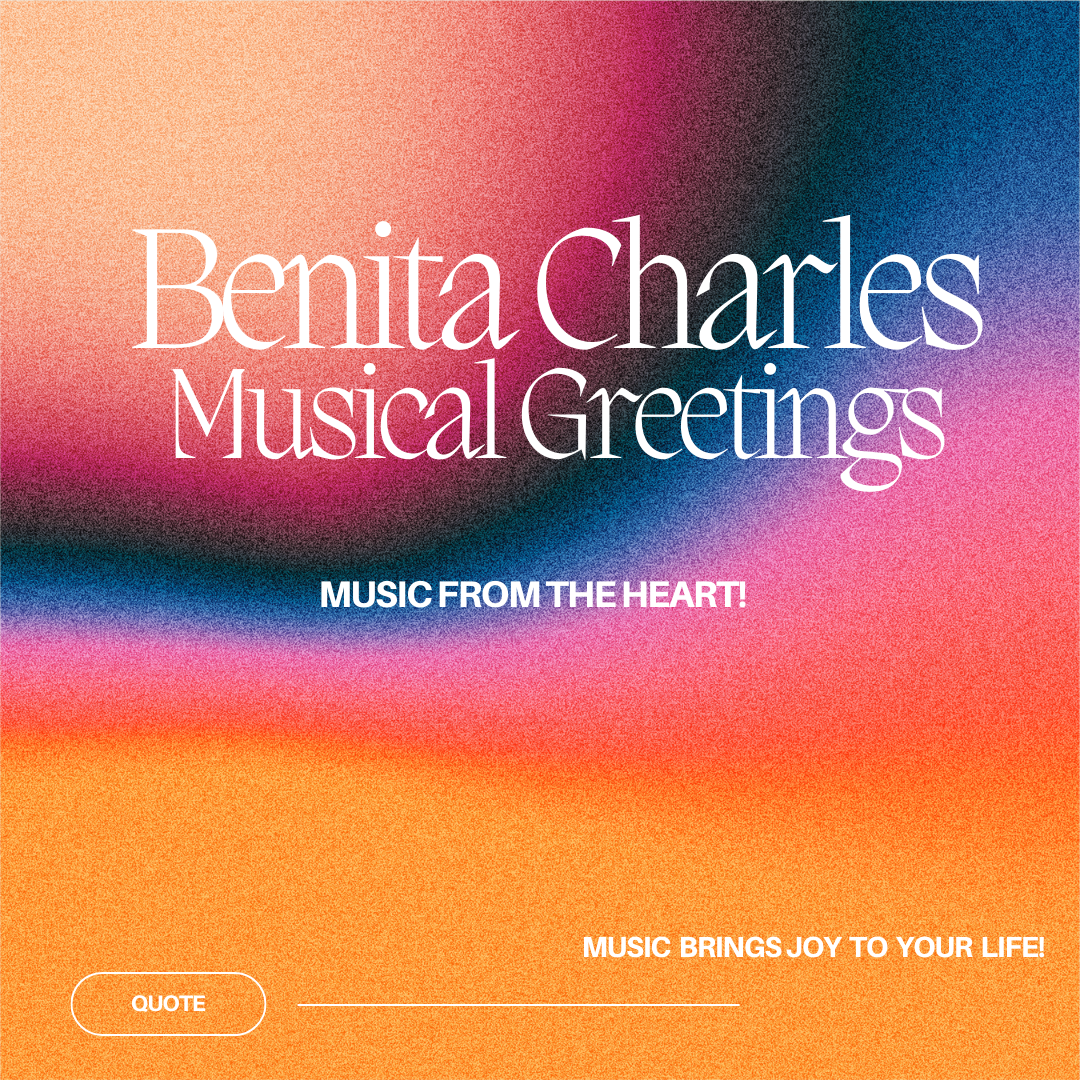 Benita Charles Musical Greetings
I'm so happy that my greeting company, Benita Charles Musical Greetings has launched!
The purpose of this business is to provide a gift alternative for people that will provide joy and laughter to those special people in your life.
Whether it's a birthday, holiday, or life event, why not give the gift of a special message with music created specifically for your loved one? Let's book your greeting today!
How Does It Work? 
It's really quite simple. If you choose to book a musical greeting, we will have a meeting to discuss the occasion and the type of greeting you require. 
Once we receive the required payment, your greeting will be delivered live via telephone or video chat. 
That's all there is to it! Let's book your musical greeting today!
For more information, visit: 
Testimonials:
Sala Adams 
"When I needed to add a last-minute gift for my brother's birthday, I heard about Benita Charles Musical Greetings. It seemed perfect. I wasn't able to see my brother on his birthday and I wanted something warm and personal, just for him. He was delightfully surprised to hear a beautiful melodic voice singing just for him. It made his day (and mine)! I highly recommend Benita Charles Musical Greetings to make any special occasion even more special."
Marisha Nowak 
"Benita Charles has made my ability to deliver a happy birthday song by an accomplished performer a reality. Goodbye mass-produced paper greeting cards! I can now send live personal experiences.  She accepts advanced bookings for any event. Never forget your greetings again. Thank you for making me look good, Benita!"
Pam, R. 
"I just got the singing telephone call from Benita! Such a beautiful voice! What a cool gift. Thank you so much!"
Chef Mika Altidor 
"I was surprised and happy to receive a birthday call from Benita. So exciting!"