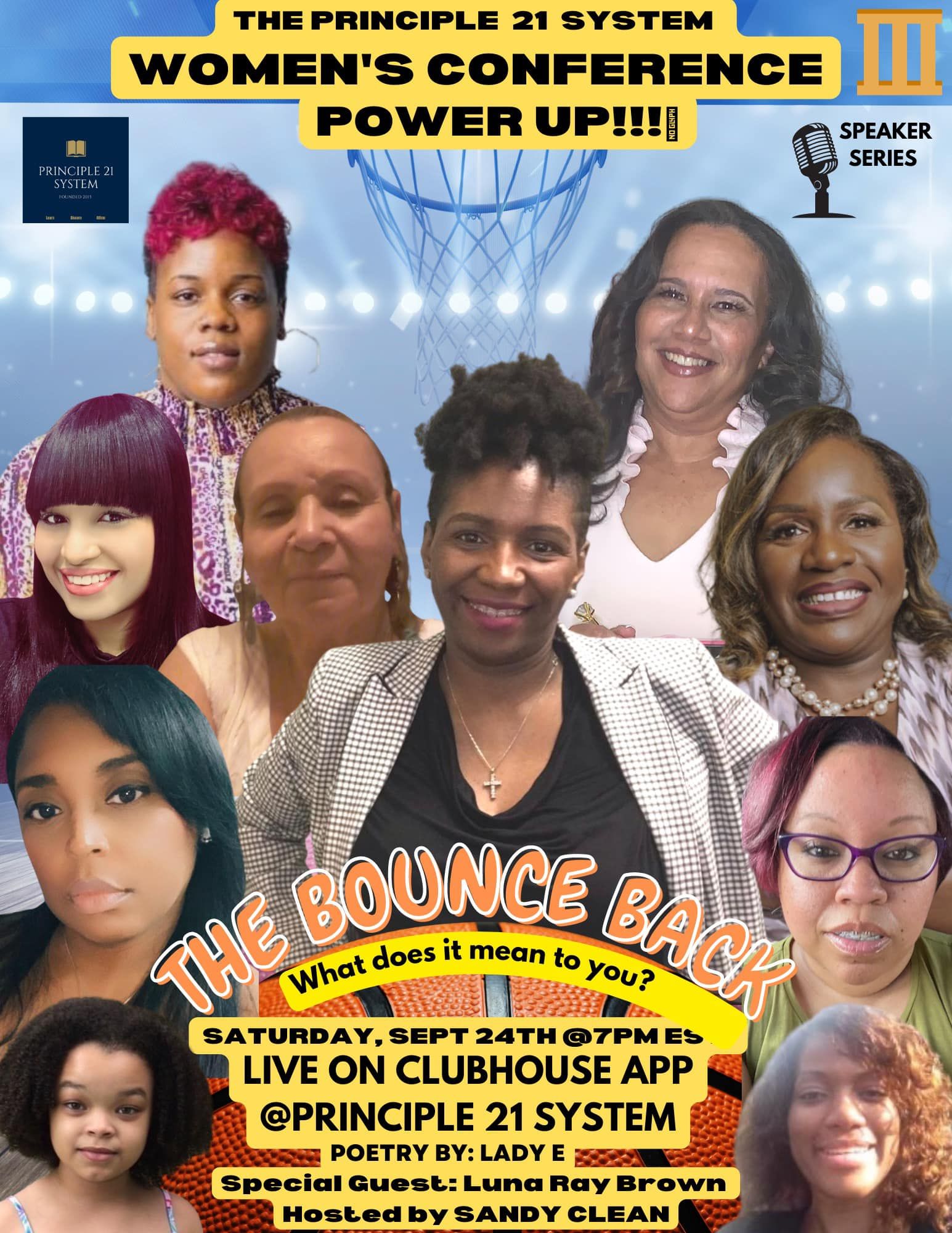 The Bounce Back: I'm honored to be a speaker at The Principle 21 System Women's Conference on September 24th on Clubhouse at 7:00 pm. I will be dusting off my speaking skills. It's been a while since I've done a public speech but I'm excited about this one. The title of my speech is Bouncing Back On All Levels.
The theme of the conference is The Bounce Back: What does bouncing back mean to you?
I'd love to see you there! Thanks for your support.
To access the event, click here: https://bit.ly/P21WC924