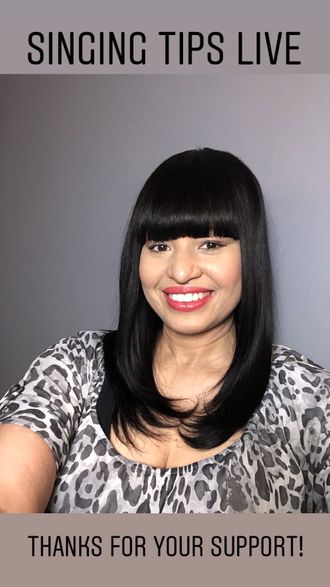 SINGING TIPS BLOG
On this episode of Singing Tips Live, NY-Vocalist Benita Charles thanks her fans for all of their support of her Singing Tips Live Show through the years!
"Thank you from the bottom of my heart, dear fans for all the love and support you've shown me! I'm so happy that you've found value out of the show. You are my inspiration!" -- Benita Charles
In these troubling times of the Covid-19 Pandemic, I hope you all are safe and well.
Practice social distancing. Eat the right foods (try anti-viral foods such as ginger, garlic, green tea and black licorice, among other things). Make sure you exercise and get your proper rest.
 If you are sick, stay home and call your health care provider. 
We are in this together and we will get through this! Keep the faith and Never Ever Give Up hope!
For more information about the Coronavirus (Covid-19), visit: https://www.cdc.gov/coronavirus/2019-ncov/index.html
https://www1.nyc.gov/site/doh/covid/covid-19-main.page
Singing Tips Live Facebook Group
Join the Singing Tips Live Community on Facebook. It's a great place for fans of the show to network and be inspired after the live broadcast.
For more information, visit: http://www.facebook.com/groups/1612616632214218/
"

The Best Advice I Ever Got Was To Create My Own Music (Benita Charles) "