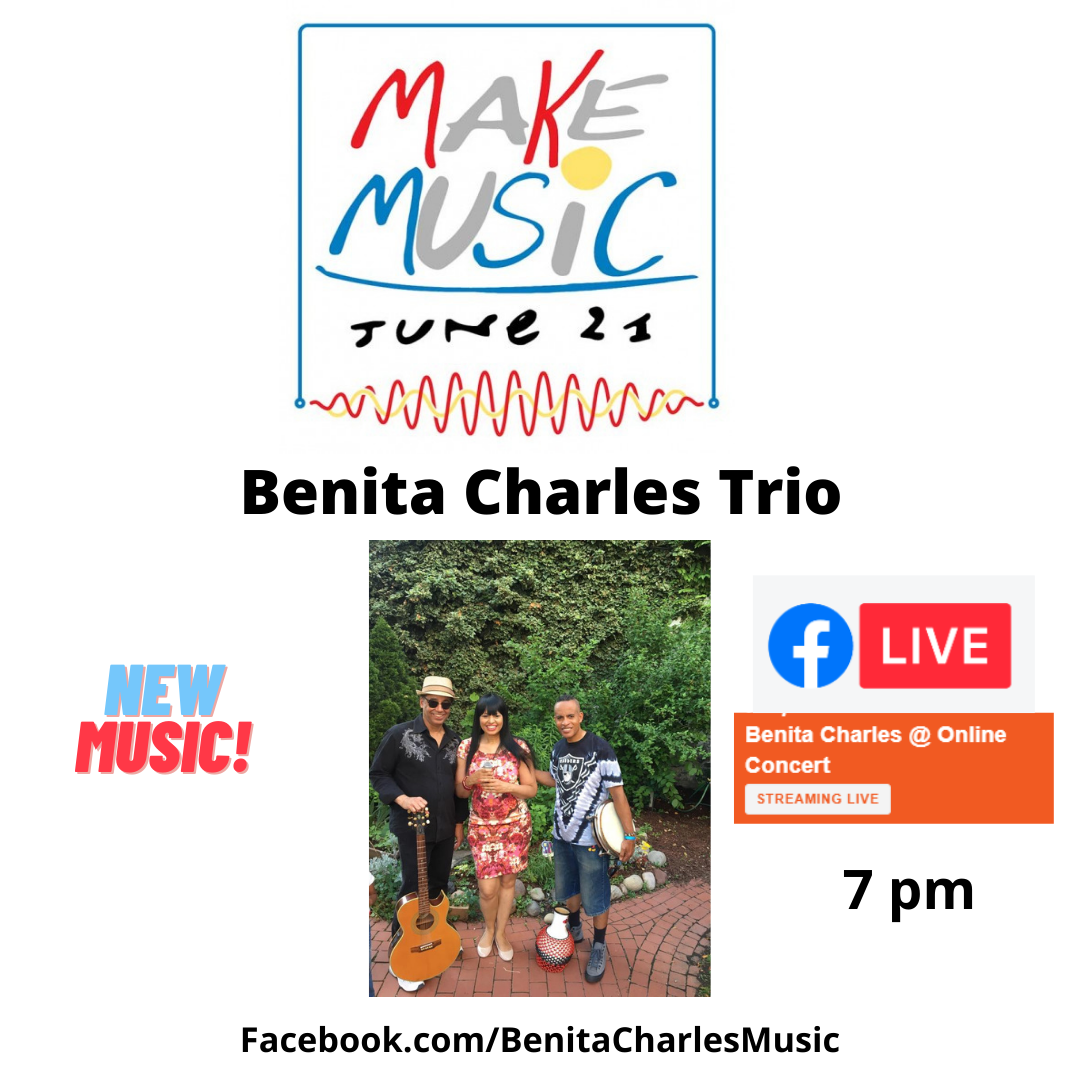 In celebration of the first day of summer, NY-vocalist, Benita Charles will present a special concert for the 15th annual Make Music New York festival on Thursday, June 21, 2021 for a live broadcast on Facebook Live. Showtime: 7:00 pm.  https://www.facebook.com/BenitaCharlesMusic 
At the show, Ms. Charles will present all original music from her Moments In Love CD, her singles, Never Ever Give Up and Unsung Heroes as well as new music! 
The show will also feature musicians, Peter Archer on guitar and Cheo Rodriguez on percussions.  
For more information about Benita Charles, visit: http://benitacharles.com 
"I'm looking forward to performing with the band again and bringing the love and music to the people! With the magic of the internet, we can literally bring it to the world!" – Benita Charles 
About Make Music New York: 
Make Music New York is a live, free musical celebration across the city that takes place each June 21st, the longest day of the year. On that day, hundreds of public spaces throughout the five boroughs become impromptu stages for over 5,000 free concerts. 
For more information about Make Music New York, visit: http://makemusicny.org 
*** Join us for an evening of great music, entertainment and good times! *** 
Performance Details: 
Monday, June 21, 2021 - 7:00 pm 
Make Music New York 2021 
The Benita Charles Trio 
Live Broadcast on Facebook Live! 
https://www.facebook.com/BenitaCharlesMusic