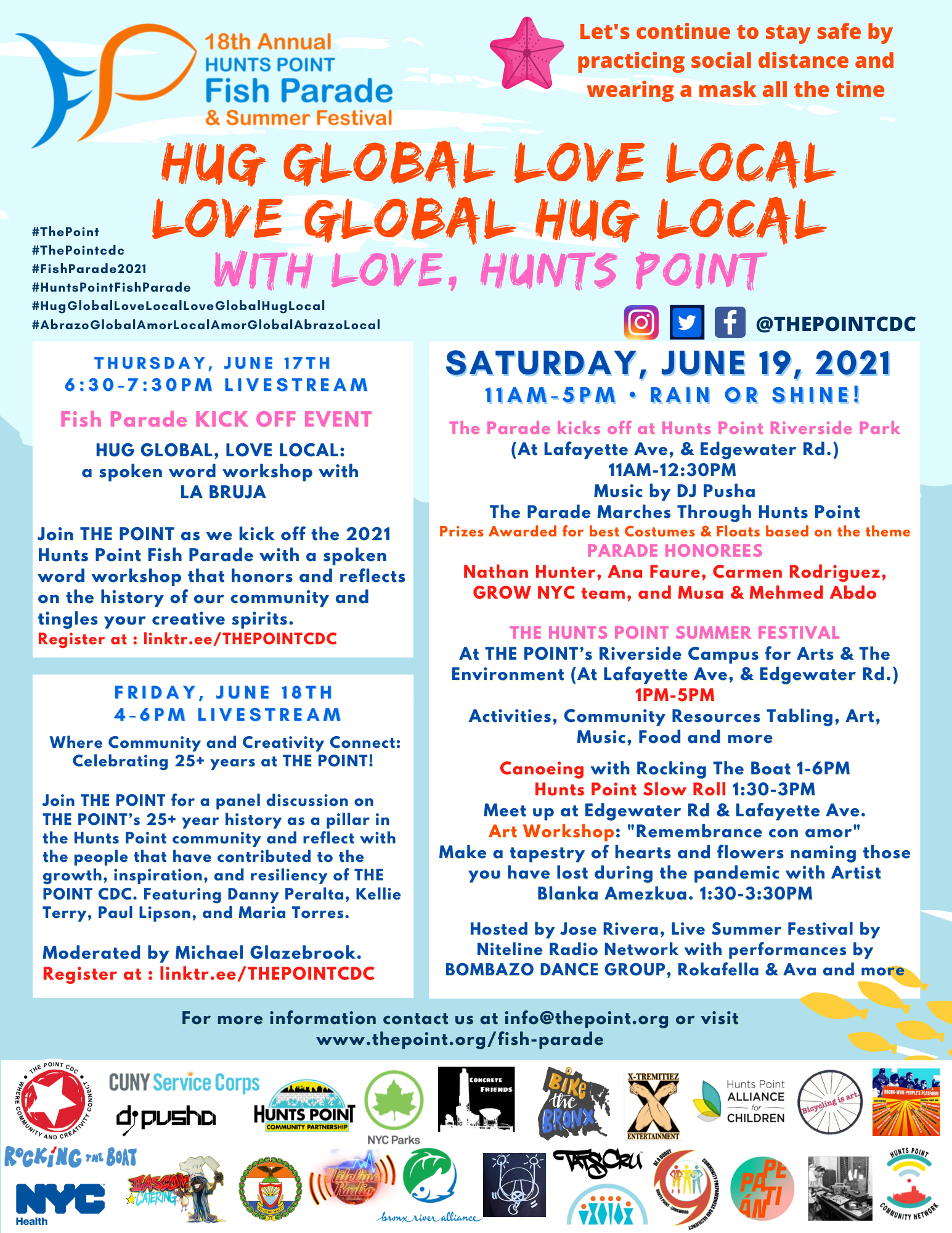 Benita Charles to perform a special set at the Hunts Point Fish Parade in the Bronx on June 19th (Juneteenth) at 2:10 pm.
Benita will perform her original music, including her latest single, Unsung Heroes. This inspiring song is a tribute to the Essential Workers who work so hard everyday to keep us safe during the pandemic. She will perform other favorites from her Moments in Love CD and debut new music.
Join us a a fun day of music, food and great vibes on the water front! 
Location: 
Saturday, June 19, 2021 - 2:10 pm
THE POINT's Riverside Campus for Arts and The Environment 
1391 Lafayette Ave 
Bronx, NY 10474
https://thepoint.org/fish-parade