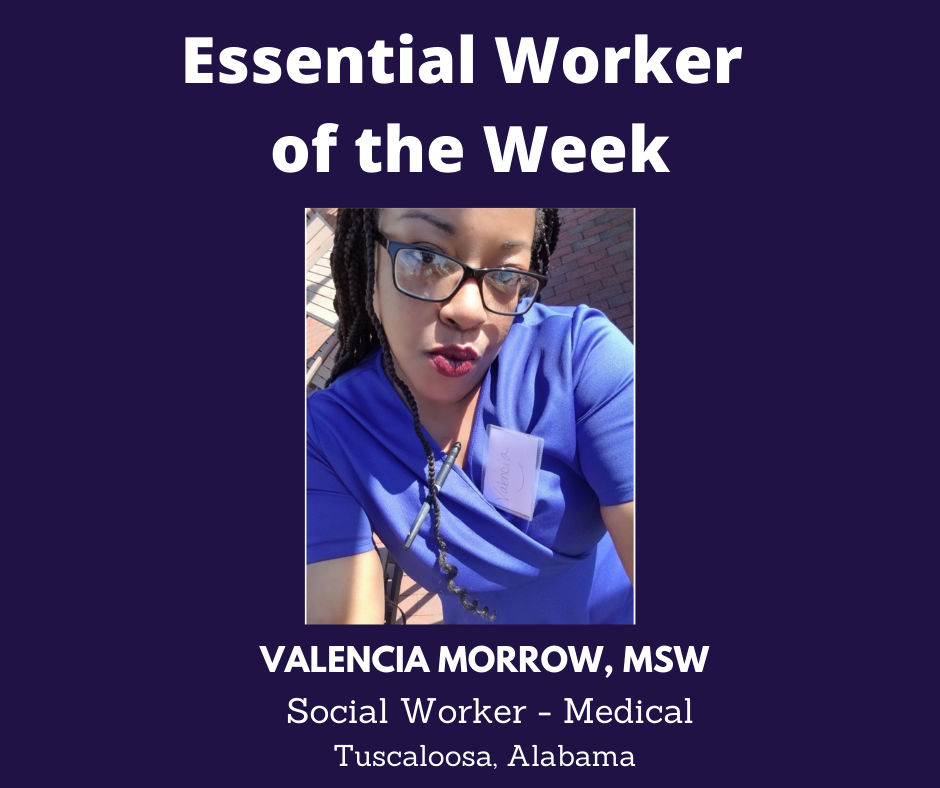 Essential Worker of the Week:  Today, I'd like to acknowledge Valencia Morrow, MSW, Social Worker-Medical from Tuscaloosa, Alabama. Thank you for your service!
About the song, Unsung Heroes:
Unsung Heroes by Benita Charles is an inspirational, heartfelt song full of positive vibes. The uplifting message of hope is a tribute to all the essential/frontline workers who are making a difference for the nation during the Covid-19 pandemic. We are forever indebted to them for their service and courage!
Unsung Heroes by Benita Charles is now available on all music and streaming platforms! Now playing on Mint Wave Radio, Nu Media Tech Radio and Heaven600 on iHeart Radio. 🎙
https://benitacharlesmusic.hearnow.com/unsung-heroes