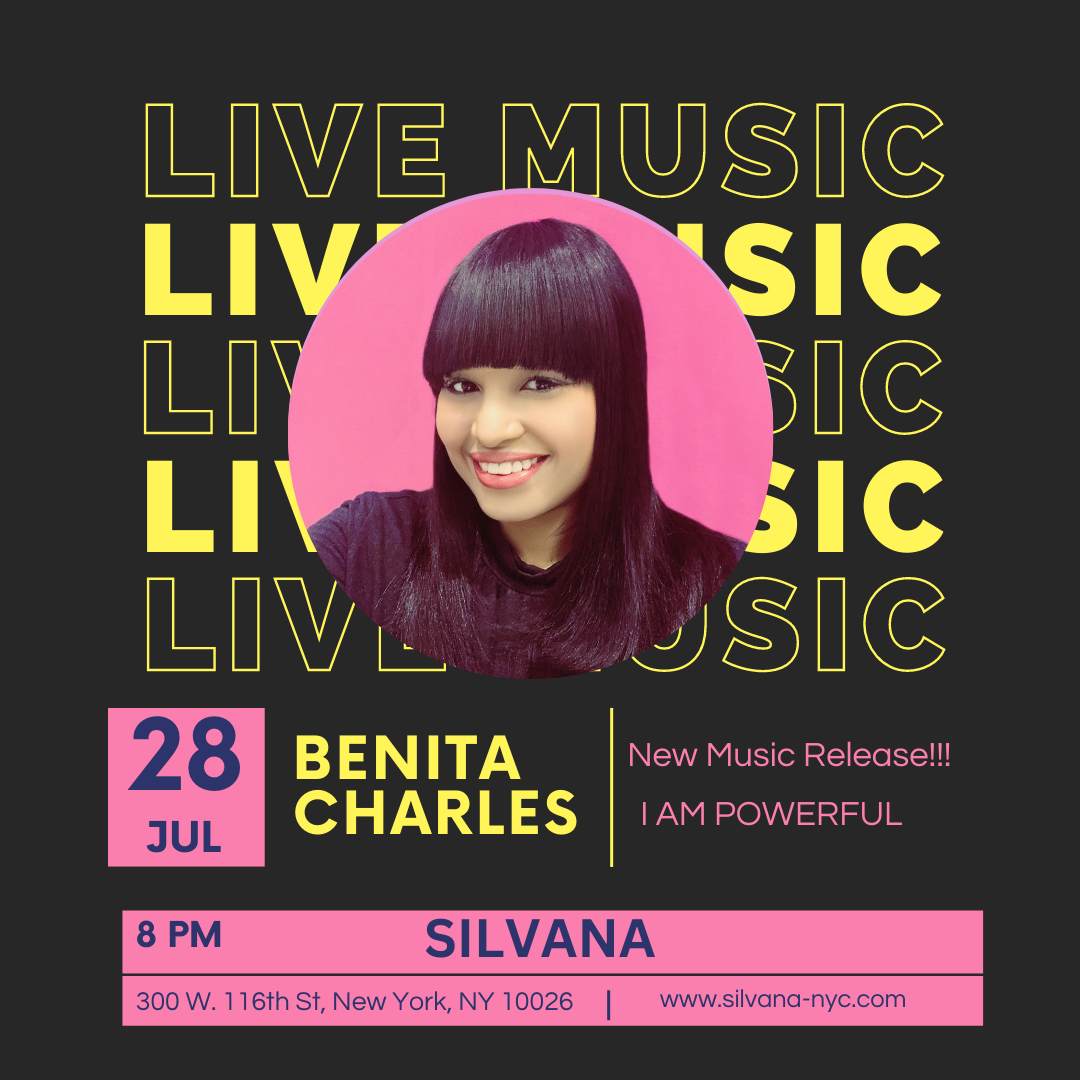 Exciting News!
Don't miss out on my electrifying new song, "I Am Powerful," that's set to empower and inspire! 
Join me for an unforgettable live concert at Silvana tonight. Get ready to be immersed in an energetic atmosphere as I perform this anthem of resilience and self-discovery. 
Join us tonight in Harlem, and come experience the transformative power of music firsthand. Let's go!!!!
Performance Details:
Friday, July 28, 2023 - 8:00 pm - 9:00 pm
Benita Charles Music
I Am Powerful Single Release Concert 
Silvana
300 W 116th St.
New York, NY 10026
http://silvana-nyc.com
*Join Benita as she performs her electrifying new hit single, I Am Powerful as well as other favorites for a heartfelt concert at the exquisite Silvana in Harlem.