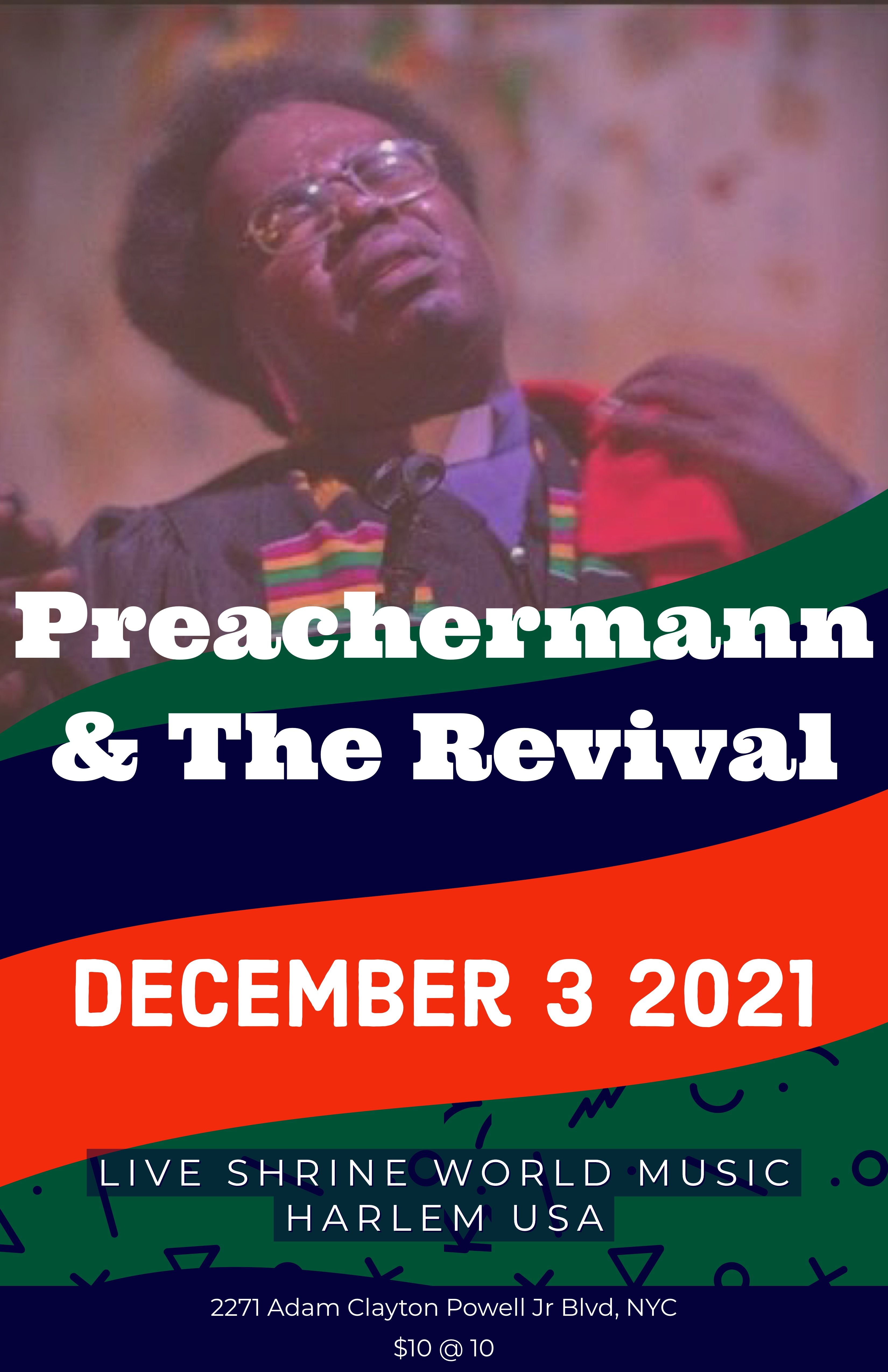 Preachermann & The Revival return to The Shrine in Harlem, New York City on Friday, December 3rd at 10:00 pm! 
Let's help Preachermann celebrate his birthday!!!
Come bask in the waters of atomic soul. Come in with your burdens and leave with a smile!
I will be performing with the band. I hope to see you at the show. Shalimar!
Showtime: 10:00 pm. ($10 cover)
Location: 2271 Adam Clayton Powell Jr Blvd, New York, NY 10030