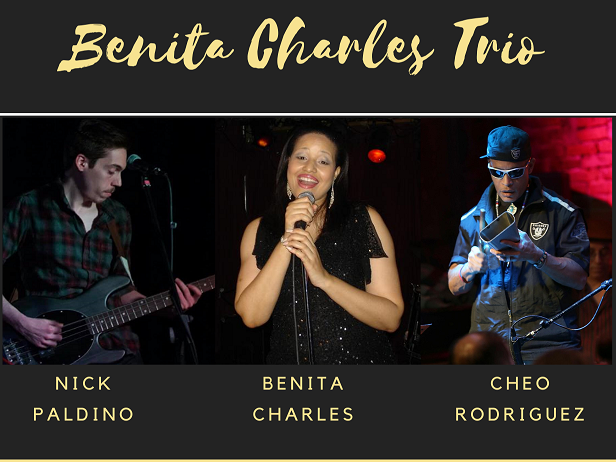 We're getting ready to rock!!! Are you coming to the show?!!!
3 Days Away(Oct 8th): Live in Concert - Join Benita Charles and her band, The Benita Charles Trio for a soulful set at the exquisite, Silvana in Harlem. We're getting ready to rock! 
Benita Charles Trio: Benita Charles (vocals), Nick Paldino (guitar) and Cheo Rodriguez (percussion). Showtime: 8 pm. ($10 cover)
Silvana is located at 300 W 116th St. (SW corner of Frederick Douglass Blvd/8th Ave) in Manhattan, New York City. The venue phone number is (646) 692-4935. The website is http://www.silvana-nyc.com/.
https://www.fusicology.com/events/benita-charles-trio-returns-to-silvana-for-a-soulful-set/