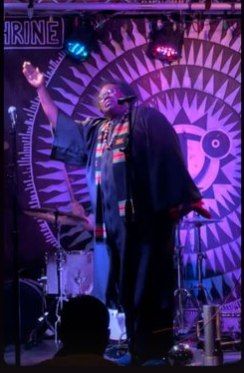 Preachermann sets The Shrine on Fire: The Preachermann and the Revival show was so incredible! Preachermann was in rare form on stage last night. His audience engagement was next level and they loved it.
By the end of the show, the room was on fire and dancing to the sounds of Negroes Stay Crunchy In Milk!
If you haven't experienced the PATR Show in person, you a truly missing out. I will keep you posted on our next show!
Shalimar!